President Trump named just about everyone connected to 'Spygate' and the manufactured 'Trump-Russia' fraud in a civil lawsuit filed today in the jurisdiction of Miami, Florida.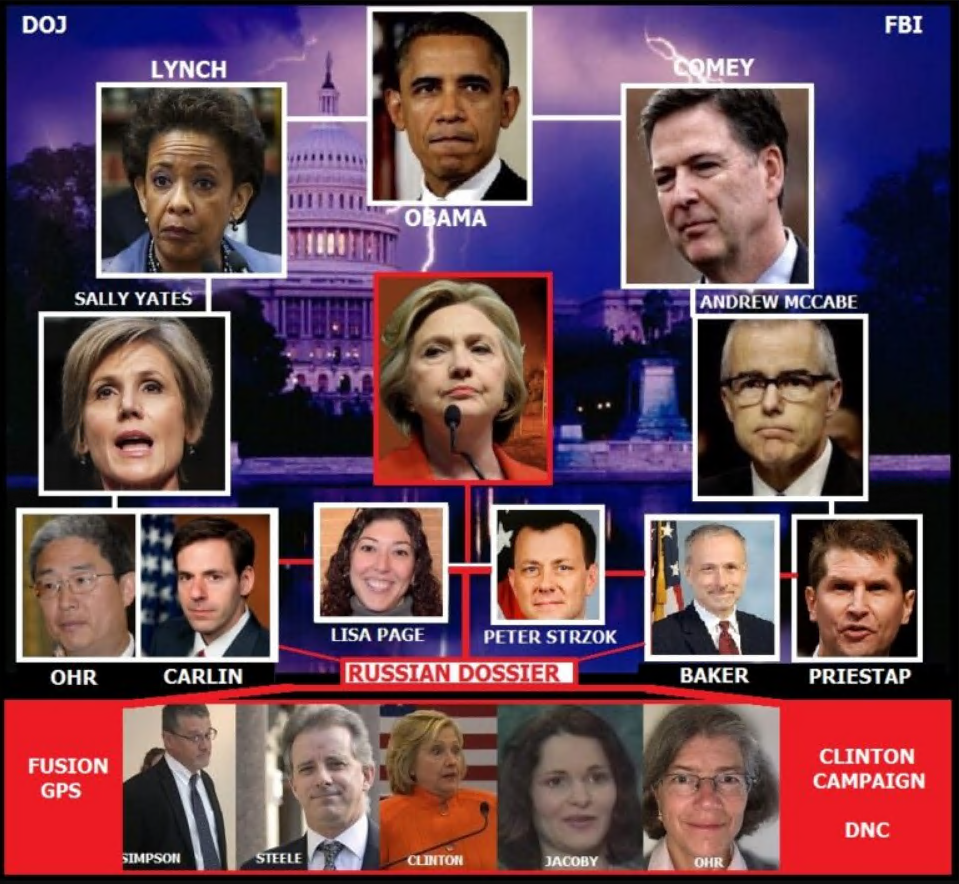 "Acting in concert, the Defendants maliciously conspired to weave a false narrative that their Republican opponent, Donald J. Trump, was colluding with a hostile foreign sovereignty," the president states. The ramifications could be significant as the Durham criminal probe continues to generate evidence that supports the Trump lawsuit.
"Under the guise of 'opposition research,' 'data analytics,' and other political stratagems, the Defendants nefariously sought to sway the public's trust. They worked together with a single, self-serving purpose: to vilify Donald J. Trump," says one segment of the lawsuit.
All of the claims within the filing are substantiated by documents outlining the history of the events. I'm not sure any defendant is going to be successful getting themselves out of the target zone on the lawsuit. The suit alleges "racketeering" and a "conspiracy to commit injurious falsehood," among other claims.
Defendants include: Hillary R. Clinton, HFACC, Inc., the Democratic National Committee, DNC Services Corporation, Perkins Coie, LLC, Michael Sussmann, Marc Elias, Debbie Wasserman Schultz, Charles Halliday Dolan, Jr., Jake Sullivan, John Podesta, Robert E. Mook, Phillipe Reines, Fusion GPS, Glenn Simpson, Peter Fritsch, Nellie Ohr, Bruce Ohr, Orbis Business Intelligence, Ltd., Christopher Steele, Igor Danchenko, Neustar, Inc., Rodney Joffe, James Comey, Peter Strzok, Lisa Page, Kevin Clinesmith and Andrew McCabe
The suit was assigned on Thursday to U.S. District Court Judge Donald Middlebrooks, who is based in West Palm Beach, FL, a Bill Clinton appointment.