By Sundance
As with all things Ukraine, when the initial reports of the Russian cruise missile attack against the military training facility located near the border with Poland, we said to be cautious about western reporting of no NATO military personnel present, killed or injured.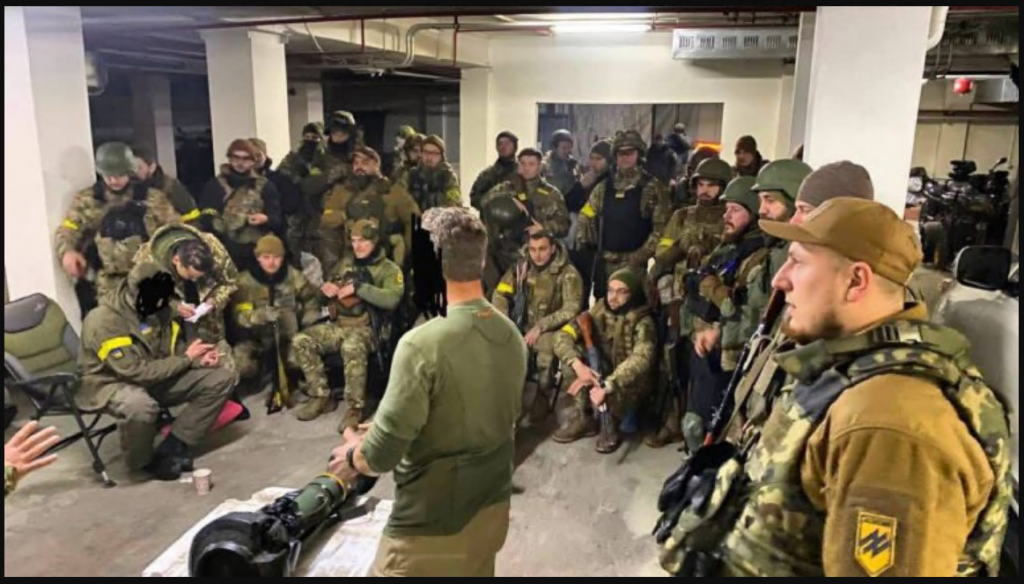 The reason is for the warning was simple – if NATO is providing weapons and training, they've got to be doing the distribution and training somewhere in Ukraine near the NATO border. Conduct war operations in a war zone, and you run the risk of war outcomes.
Now the Daily Mail is beginning to report on 'missing, feared dead' former British special forces operators likely killed in the blast. As the story evolves, how long will it be before U.S. headlines carry similar missing U.S. "contractor" stories?
Most of the U.S. and NATO warfighting is carried out by independent contractors or mercenary groups now. Ukraine is the perfect battlespace for that unofficial type of war fighter engagement.
(Daily Mail) – Three British former special forces soldiers are feared to have been killed in a Russian airstrike near the Polish border. More than 30 Russian cruise missiles targeted the Yavoriv base yesterday, killing as many as 180 people.
Igor Konashenkov, a spokesman for Russia's ministry of defence, said the base was struck by 'long-range, high-precision' weapons because it was hosting 'foreign mercenaries and a large shipment of foreign weapons'.
He added: 'The destruction of foreign mercenaries who arrived on the territory of Ukraine will continue.'
Konashenkov said up to 180 people had been killed in the strike, though Ukraine initially said 35 people died and another 134 were wounded.
But a source told The Mirror today: 'There were many more killed within the site than has been claimed and bodies are still being found.
[…] 'This is extremely sensitive as there are believed to be no serving British military personnel inside Ukraine as politically that would be extremely controversial.' 
[…] A Ukrainian officer said there were around 1,000 foreigners at the camp – officially known as the International Center for Peacekeeping and Security – at the time. (read more)
"1,000 foreigners" at the military camp, and we are supposed to believe none of them were American?
There's a big motive to keep any American or British death quiet, because it would undermine the official narrative being broadcast by western media. All of these mercenary soldiers know they are operating in an unofficial capacity in order to provide western government with plausible deniability. That is the risk that "contracted" war fighters assume when they take the very generous money offered. It's a mess.
Keep watching.